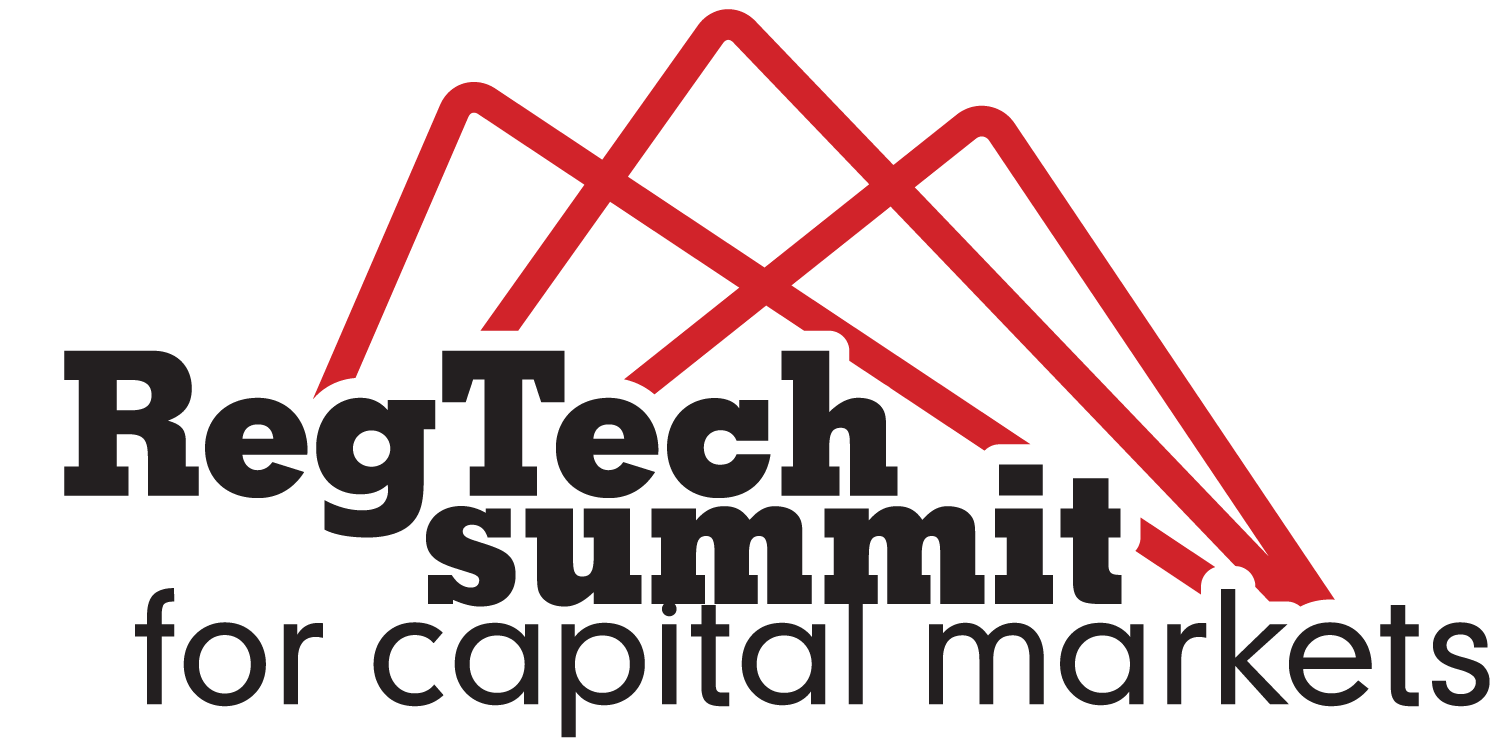 Agenda
Enabling Innovation in technology compliance
#RegTechSummitLondon
REGULATORY REPORTING
MANAGING RISK & REGULATORY CHANGE
LEVERAGING INNOVATIONS USING: AI, MACHINE LEARNING, BLOCKCHAIN
MIFID II
MAR
KYC, AML & FINANCIAL CRIME
TRADE SURVEILLANCE
8.00
Registration and Networking over Coffee
8.50
Chair's Opening Address: Andrew Delaney, Chief Content Officer, A-Team Group
9.30
RegTech Industry Leaders Panel: Overcoming the barriers and enabling RegTech
Exploring the barriers to Regtech adoption: matching solutions to problems; legacy systems, lengthy procurement cycles, resistance to innovation and change, industry frameworks and standards
How to evaluate the marketplace and conduct vendor due diligence to minimise risk on solutions that aren't fully proven
Partnerships and collaborations: key success factors
The evolving role of the compliance officer
10.40
Networking and Refreshment Break
11.10
Panel: Towards sustainable MiFID II compliance
SI regime: is there a role for regtech in helping firms meet SI obligations?
Meeting pre and post trade transparency requirements: 
      reviewing ongoing reference data challenges
      how can regtech help firms analyse data and report?
Meeting the data management requirements for Best Execution reporting
Data optimization: How are firms exploiting data sources created by MiFID II to generate value for the business?
Has your approach to regulation changed post MiFID II?
11.50
Panel: Best practices for regulatory reporting efficiency
Getting ready for SFTR & EMIR REFIT: Ensuring your reporting infrastructure is ready 
The latest on identifiers and standards – ISO 20022, LEIs, ISINs, CFI codes
Laying the foundations for granular data reporting: how are firms addressing the challenges of data collection, ensuring infrastructures are fit for purpose?
Improving the quality of data sets for reporting: Can we use different measures of quality, tools etc
How are firms using analytics to slice and dice to gain insights beyond regulatory compliance for added business value?
13.00
Networking Lunch in the Exhibition Area
14.30
Panel: The potential and promise of AI and Machine Learning in RegTech
Where are we seeing the most progress with AI solutions helping to solve regulatory compliance?
Barriers and obstacles to using AI
Trustability and transparency of AI - having the right governance and controls in place when working with third parties to manage data privacy and data protection
AI systems: How to make strong AI without bias and bring fairness to predictive models
AI and cyber security risks in an evolving threat landscape: how to keep up
15.10
RegTech Start Up Showcase:
5 minute demos from cutting edge regtech start ups showcasing their regulatory compliance solutions
15.30
Panel: Fighting financial crime, Improving AML and KYC
Role of RegTech in helping identify financial crime risk and spot patterns of unusual transactions
The value of public and private partnerships and information sharing in combating financial crime; setting standards for global information sharing to improve coordination efforts
AML: How are firms meeting the requirements for improved transparency for beneficial ownership & customer due diligence processes
How are firms leveraging digital identities for faster onboarding, improved user experience and to meet KYC compliance?
Challenges around onboarding clients and mitigating risk when dealing with crypto currencies and distributed ledger technologies (inc.Blockchain)?
16.10
Networking and refreshment break
16.40
Panel: The evolution of trade surveillance
What are the drivers behind the adoption of trade surveillance systems
Managing the challenges of tracking and storing multi-channel communications (whatsapp, text, social); internal policies of tracking
Voice communications surveillance
Developing in-house surveillance techniques vs. using third parties
Managing the challenges of 'false positives' - high number of inaccurate alerts being generated
​The role of AI & ML in helping deliver better solutions?
17.20
Panel:Creating a regulatory change management framework to manage risk and navigate change
How are firms developing capabilities to help anticipate risk, track and analyse regulatory updates
Reviewing progress towards standards-based semantic technologies and machine-readable texts for interpreting regulatory change from the regulators and market participants?
Ensuring a robust compliance framework by creating a common regulatory taxonomy
Key success factors for implementing regulatory change in a proactive way
18.00
Networking & Drinks Reception
Please note: This programme is subject to change.
Become a sponsor
Want to sponsor RegTech to make real connections with senior decision makers?
We offer a comprehensive selection of sponsorship opportunities which provide a superb platform for you to raise your corporate profile, be seen as thought leaders, conduct highly valuable face-to-face networking, and generate real sales leads.
Find out how you can sponsor or become an exhibitor, or to ask a question, contact:
Jo Webb
Tel: Tel: +44 (0)7468 560 555
Email: sales@datamanagementreview.com
James Blanche
Tel: +44 (0)7899 392 992 / +44 (0) 20 7096 0387
Email: james@a-teamgroup.com
Got a question?
Get in touch
© 2018 A-Team Group. All rights reserved.