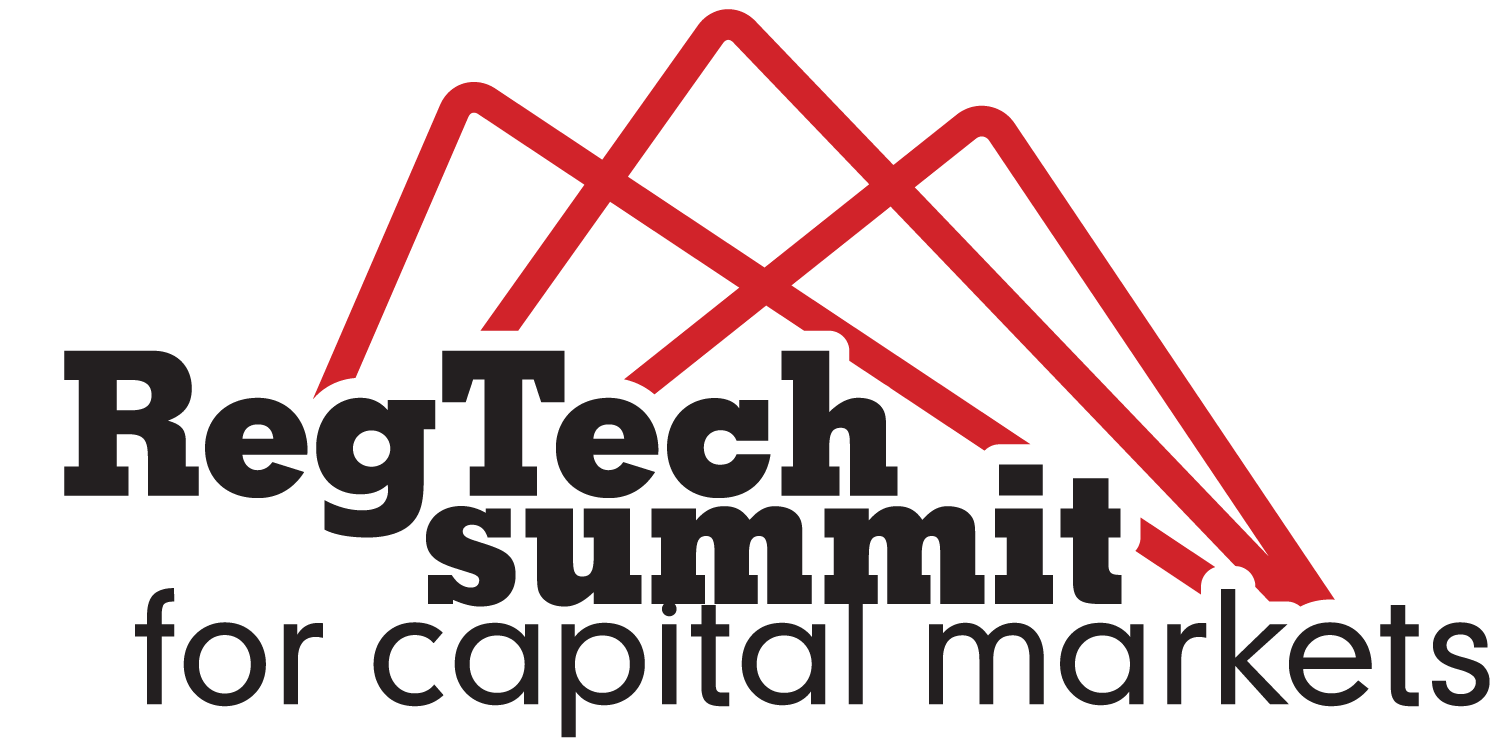 Sponsors
New information for 2018 coming soon.
Take a look at the past companies involved in sponsoring and exhibiting at the RegTech Summit for Capital Markets and find out how you can get involved. New sponsors coming soon.
#RegTechSummitNY

DTCC
With more than 40 years of experience, DTCC is the premier post-trade market infrastructure for the global financial services industry. From operating facilities, data centers and offices in 16 countries, DTCC, through its subsidiaries, automates, centralizes and standardizes the processing of financial transactions, mitigating risk, increasing transparency and driving efficiency for thousands of broker/dealers, custodian banks and asset managers. Industry owned and governed, the firm simplifies the complexities of clearing, settlement, asset servicing, data management and information services across asset classes, bringing increased security and soundness to financial markets. In 2016, DTCC's subsidiaries processed securities transactions valued at more than U.S. $1.5 quadrillion. Its depository provides custody and asset servicing for securities issues from over 130 countries and territories valued at U.S. $49.2 trillion. DTCC's Global Trade Repository maintains approximately 40 million open OTC positions per week and processes over one billion messages per month. To learn more, please visit us at www.dtcc.com or connect with us on LinkedIn, Twitter, YouTube and Facebook.
Become a sponsor
Want to sponsor RegTech to make real connections with senior decision makers?
We offer a comprehensive selection of sponsorship opportunities which provide a superb platform for you to raise your corporate profile, be seen as thought leaders, conduct highly valuable face-to-face networking, and generate real sales leads.
Find out how you can sponsor or become an exhibitor, or to ask a question, contact:
Jo Webb
Tel: +44 (0)7468 560 555
Email: jo@a-teamgroup.com
James Blanche
Tel: +44 (0)7899 392 992 / +44 (0) 20 7096 0387
Email: james@a-teamgroup.com
Got a question?
Get in touch
© 2018 A-Team Group. All rights reserved.